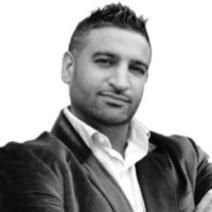 MAKE SENSE MORTGAGES



Hello! I have an extensive background in mortgage lending, having started his career over 15 yrs ago after graduating from University of Windsor with a Bachelor's Degree in Finance. I have held numerous management roles in financial services, underwriting and business development with Scotiabank, BMO, ING Direct, TD and Xceed. I started brokering 5 years ago and sees this side of the business as the one that provides the most satisfaction by giving back to people by educating them on the insider details of mortgages and how to attain property. My passion in real estate and in working with interesting people brought him to choose Mortgage Brokering business as continuation of my career. My team became one of the top producing teams in Ontario. Construction mortgage financing is an essential part of any construction project. I provide construction mortgage in Toronto for commercial, residential and industrial projects.
As you may already know, each project has its obstacles. Let us assist you in securing the best construction mortgage in Toronto, while helping you work through issues that may arise along the way. Let us allow you to do what you do best – BUILD. Simply call us to get an assessment of your current situation, and find out how you can set up a construction financing plan that is right for your project.

Minesh Thakkar
Phone # 416.992.6265
web: www.makesensemortgages.ca
@ IMPROVE Canada # 82, 123

​​Trust the experts!